Hofmann has been a partner to automotive garages and tire shops for decades. For more than 75 years our name has been synonymous for delivering precision, quality and innovative garage equipment at affordable prices. Founded in 1931, Hofmann has been manufacturing and supplying garage equipment all over the world for the automotive aftermarket.
It is our goal to provide the latest technology and user-friendly features in our garage equipment to meet the customerís ever changing needs.
Press Releases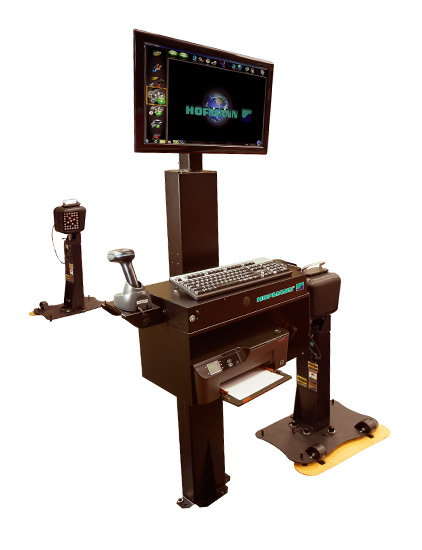 Alignment Audit in Less Than a Minute with New Hofmann geoliner 795
Conway, AR - July 14, 2014 -- With its simple six-step process, the new Hofmann® geoliner® 795 Wireless Alignment Audit System performs an alignment check in under 60 seconds and delivers users a printed summary of alignment measures and needed adjustments per manufacturer specifications..
---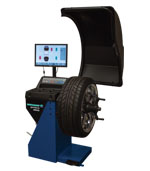 New Hofmann geodyna 3900S Wheel Balancer Provides High-End Features in a Compact Design
May 21, 2014
Shops looking for a high-performing wheel balancer that will not take up much space in the service bay have found their answer with the new Hofmann® geodyna™ 3900S Wheel Balancer..
---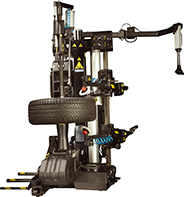 Change More Tires Quickly and Efficiently with New Hofmann monty 8600 Tire Changer
April 21, 2014
Performance, productivity and profits are what shops will realize when they begin utilizing the new Hofmann® monty® 8600 Tire Changer...
---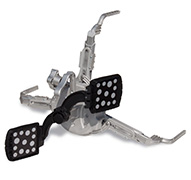 Secure Clamping Without Touching Wheel Rim with New Hofmann Touchless Alignment Wheel Clamp
May 21, 2013
The new Hofmann® Touchless Alignment Wheel Clamp (AC400) allows service technicians to get accurate and repeatable results quickly and efficiently, all without the clamps touching the wheel rim...